Low Country Shrimp Boil Recipe by The Fountain Avenue Kitchen
Oh, sweet summertime. Whether you are firing up the grill or the boiling pot – it truly is the best time for outdoor cooking. Although crawfish season is all but gone, shrimp season is in full swing.
Previously, we have explored some seafood cooking traditions by region throughout the United States. From the classic southern shrimp boil to a crab feast along the Chesapeake Bay, seafood always has a way of bringing people together.
A couple months ago, we had a conference call with one of our food blog partners. This conversation inspired a recipe collaboration that simply screams "summer meal." From there, Ann Fulton of The Fountain Avenue Kitchen created a recipe for a Low Country Shrimp Boil. Below you can find a small preview of the article.
"This immediately brought back memories of my first shrimp boil. The requisite ingredients were placed in a mesh bag and tossed into a big pot of boiling water until the potatoes were tender. The potatoes tasted fine but the shrimp and corn were rather tough!
Timing is the real secret to success in this otherwise easy recipe that was inspired by an Old Bay recipe.  Adding the various ingredients in stages assures that nothing is over or undercooked. Meanwhile, the seasoned cooking water infuses great flavor.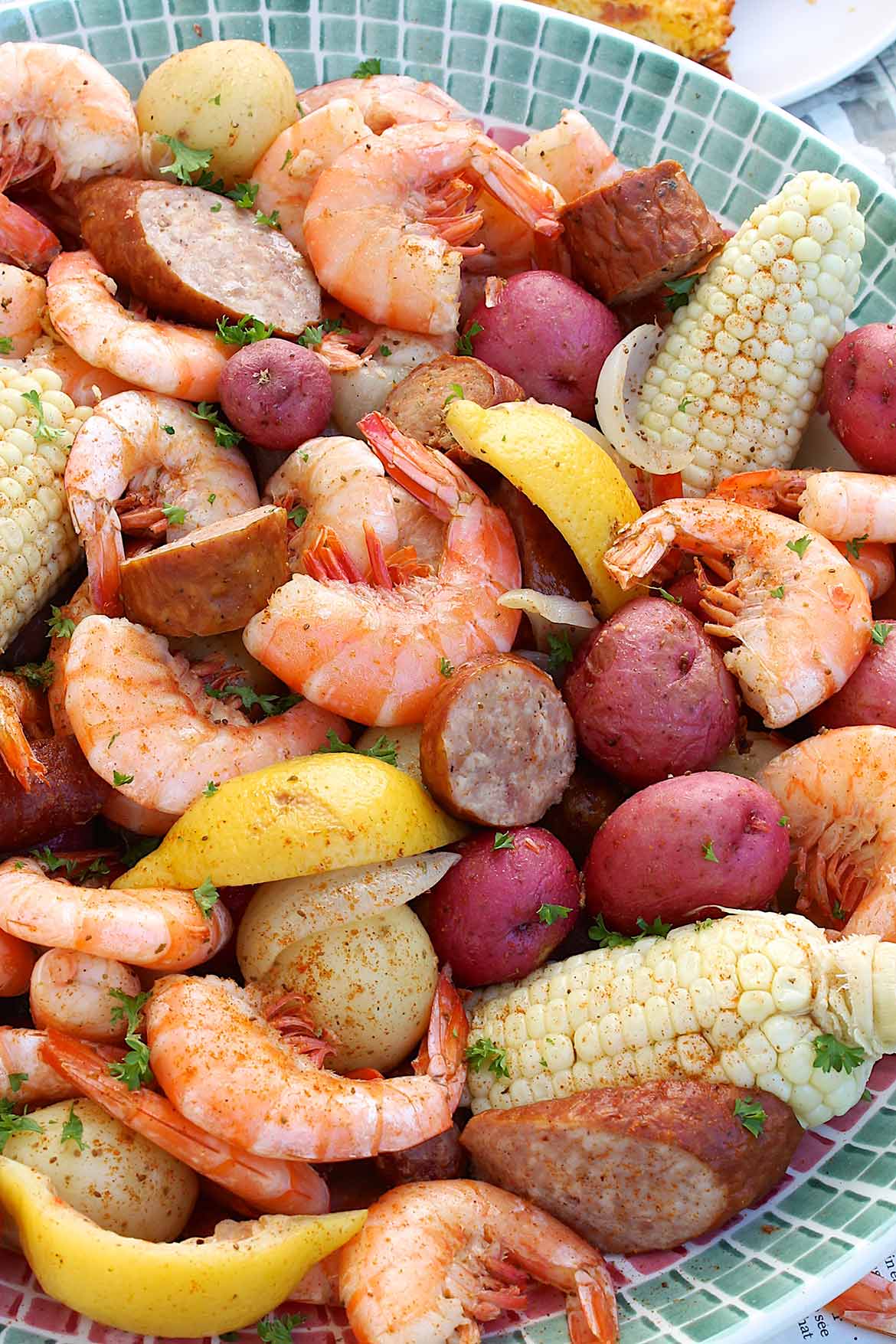 As with any regional recipe, variations abound from one family to the next. Tony Chachere's Creole Seasoning is sometimes used instead of Old Bay, which inspired this recipe. (Note that the former has a higher salt content and I have not tested it in the following recipe). Vegetables, proteins, and stock flavorings can be adjusted according to preference. One Louisiana native told me that his relatives add broccoli to their shrimp boil; others opt for crab legs. Smoked sausage is a common addition that I knew would be popular with my family."
We were very pleased with the outcome of this dish. It will for surely be a hit with your family and friends throughout the rest of summer! For a full list of ingredients as well as hints and tricks from Ann Fulton, please check out the original recipe post on The Fountain Avenue Kitchen.
Follow and connect with Ann on Facebook, Twitter, Instagram, and Pinterest.